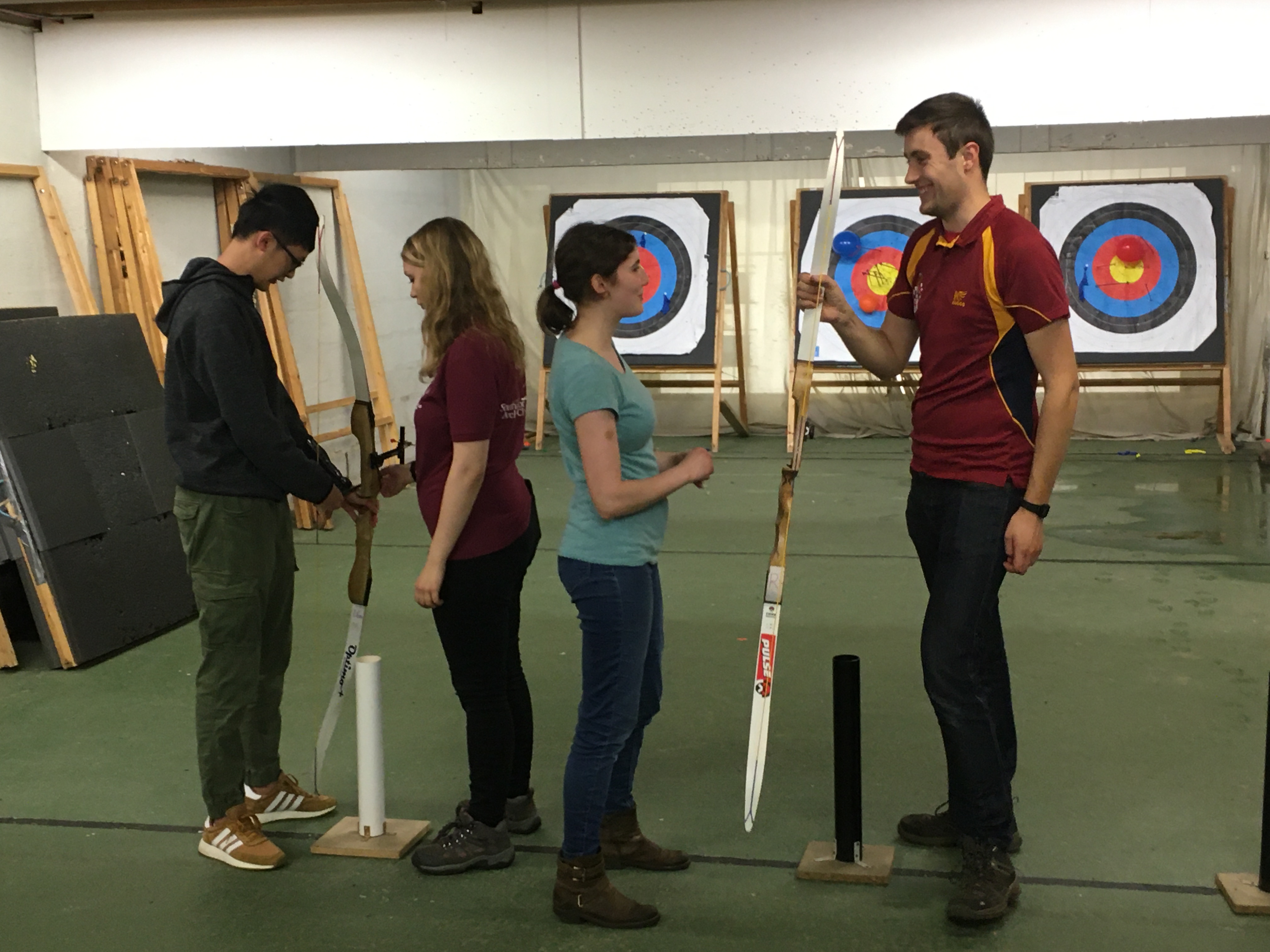 This year's beginners' course was one of our most popular ever, with over 200 students coming to our taster session, and all 97 of our beginners' course spaces sold out within 2 weeks.
This post is just to say well done to all the beginners who passed the course, as we've seen some really impressive shooting and great improvement over the 6 weeks of the course, and I'm sure we can expect some high scores over the next year. And a big thank you to all the coaches and committee members who volunteered their time to help with the organisation and running of the course.
We run a beginners' course each October for 6 weeks to teach our new archers how to shoot safely, to avoid injury to yourself and others, and with correct and effective technique (as we all like to see the arrows hit the middle of the target). Our course is coached by our qualified coaches and senior archers in the club, as well as our head coach Gary Carr (see this page for more information about our coaches), and is carried out at our indoor range (see this page for more information about our range and facilities). All of our members are required to have completed a beginners' course, after which they can shoot at the club any time our range is open.
For more information on our beginners' courses and how to join the club check out this page